Firm
Since 1992 POL-SKÓR has been a dynamically operating firm, whose owner is Mrs. Krystyna Bednarek.
Pol-Skór has over 20 years of experience in providing effective solutions in the chemical industry, that help our customers increase their competitiveness. We guarantee individual and competent advice, addressing specific issues and presentation of ready-made solutions. Through innovative solutions and tracking of the latest trends, we enable our customers to use the emerging market opportunities. We use only the highest quality products.
The firm is located in Łódź. The company also has warehouses and representative office in Kalwaria Zebrzydowska.
Our activities in the field of natural raw materials is part of the current trend of ECO, in the context of  a global trend. Pol- Skór as a reliable partner provides customers with raw materials of the highest quality, proven sources of certified  plantations Eccocert. Natural raw materials come from exotic parts of the world, such as Africa, South America and Asia.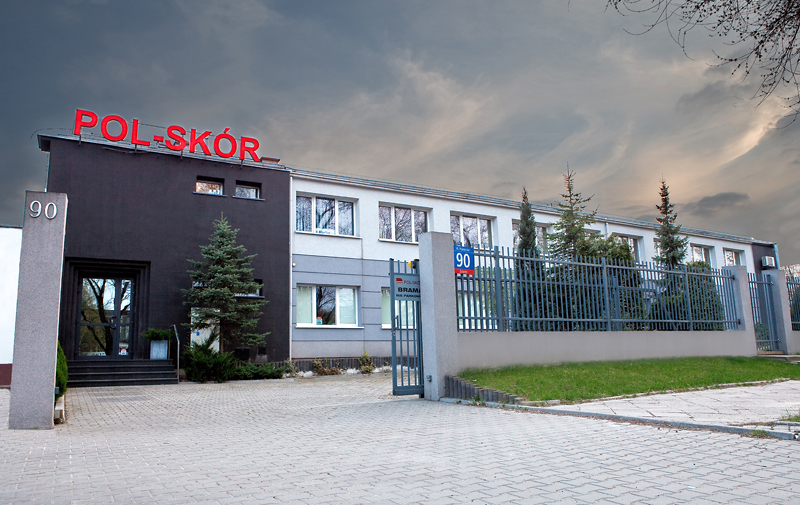 We are a direct importer and distributor for the markets of the EU and eastern Europe of:
American company HB Fuller  in the field of technical and footwear adhesives,
German company Wigol in the field of washer-disinfectors for various industries,
German company Rhenoflex in the field of thermoplastic materials,
Spanish company Zahonero in the field of latex foam,
Finnish company Hikinoro in subsole materials,
own brand Bauset ® – paints and building systems.
and producer of HOT-MELT adhesive-coated fabrics, knitted fabrics, non-woven fabrics, foil, latex foam, PE, PU, ​​PUR in adhesive and thermoplastic versions for the shoe industry, construction, automotive and many other branches.
We attach great importance to environment protection. While presenting our customers with efficient, customized solutions we take into account:
parameters of water and wastewater,

material compatibility, i.e. the appropriate choice of preparations for the materials from which the machinery and equipment are made,

biodegradability and safety.
Obtaining the certificates meeting the requirements of PN-EN ISO 9001:2009 is the confirmation of our quality. Continuous improvement helps us in achieving the intended objectives and the rewards including: Forbes Diamonds, Reliable Company 2010, Market Leader 2003, Transparent Company, The Fair Play Company and the position of our firm in prestigious rankings are its irrefutable evidence.
INNOVATIVE SOLUTIONS ARE OUR MISSION!
See our offer for more details.