GOLDEN HEEL Statuette for POL-SKÓR
On 19 February 2014, during the Fashion Fair Awards Gala in Poznań, the Golden Heel statuettes were awarded.  The awards of "The World of Shoes" readers for the best manufacturers and distributors of footwear and components.
Competition "Golden Heel" is organized by the editors of "The World of Shoes". The results of the contest were decided by the readers.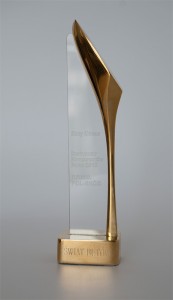 The company "Pol-Skór" has won the Golden Heel award in the COMPONENTS DISTRIBUTOR category.
Thank you to everyone who gave us their vote and thus expressed their appreciation for our work.